DOTCO 10R9000B Pneumatic Pencil Turbine Grinder 100,000 RPM Air Tool TEStED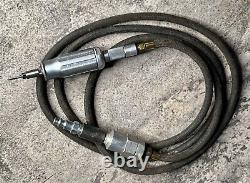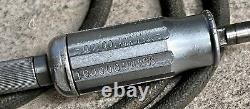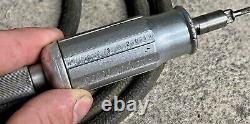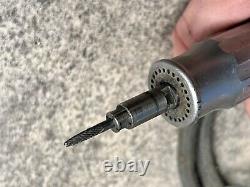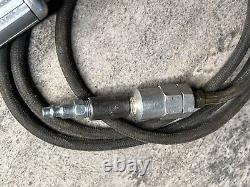 View photos and feel free to ask any questions you have! This high-performance Dotco 10R9000B pencil turbine grinder is a must-have for any professional in the business and industrial field.
With a powerful 100,000 RPM air tool, this grinder is perfect for precision work and can handle a variety of light equipment and tools. Made in the United States, this grinder is a reliable and durable choice for any project. The condition of this grinder is evident in its flawless performance during testing.
With its sleek design and top-notch features, this Dotco grinder is the perfect addition to any professional's tool collection.